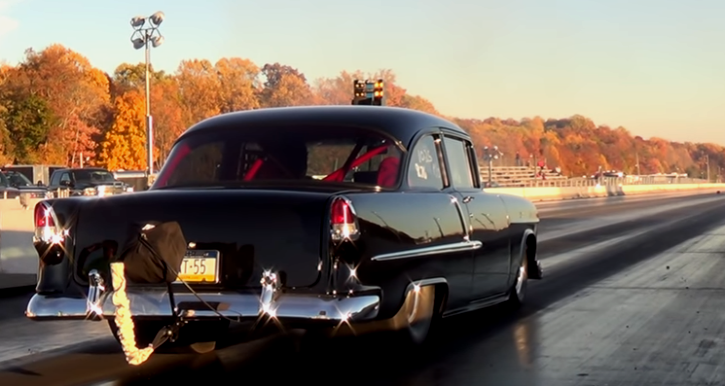 Pro Street Chevrolet "Fat 55" in Action!
Without a doubt this Tri-Five Chevrolet is one of the meanest I have seen at drag racing events. Slick Black paint and shiny chrome, combined with cowl hood and huge rear tires makes it clear – the "Fat 55" Pro street Chevy is all business. The all Red racing style interior equipped with full roll cage looks stunning and although I don't know what's under the hood 8-second 1/4 mile pass seems really good.
See Zlumlord's video from Cecil County Dragway and don't forget to Smack the Like!
---
You May Also Like Jimmy Pinsky's Tri-Five Chevy 350 ZZ6 Video
---