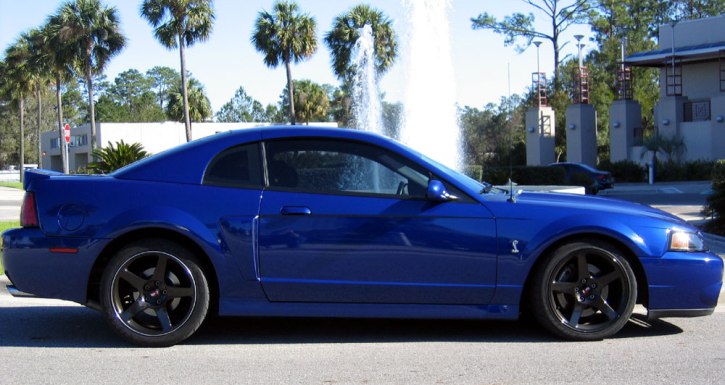 Whining Sonic Blue 2003 Cobra Mustang!
It's been a while since I have seen someone driving like there's no tomorrow, but what this guys do with this highly modified 2003 Ford Mustang Cobra makes me go out and burn some rubber. The Sonic Blue Terminator Cobra is lowered on Steeda springs, spins a Gun Metal Cobra rims wrapped in Kumho tires and has a list of cool performance mods ending with a 75 shot of Nitrous.
Turn up the volume, enjoy this sick video brought to you by IMV Films and don't forget to SHARE!
2003 Mustang Cobra Video