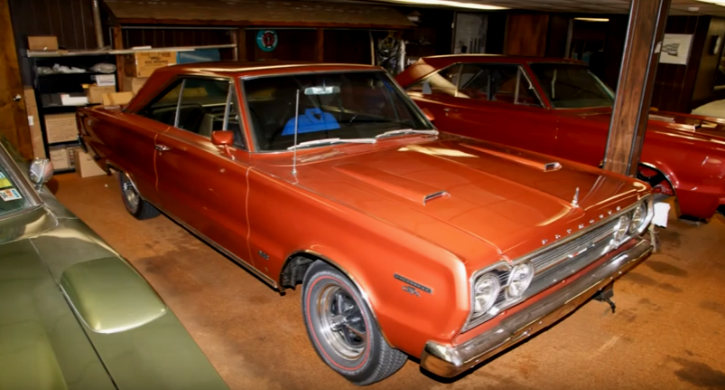 This Stash Of Mopars Will Make Your Jaw Drop!
There was an article about this same secret stash of rare Mopars last year on hotrod.com, but I just came across the actual video filmed by Ryan Brutt (Author of Amazing Barn Finds). Even if you have seen the article I am sure you will be trilled by this incredible collection of rare Mopar muscle cars. It is just breathtaking!
Spare few minutes of your time and don't forget: Watch, Enjoy & Share!
Tom Lembeck's Mopar Collection – The Cuda Club