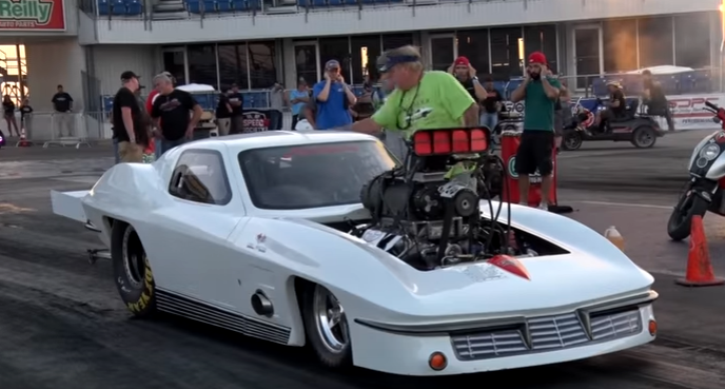 Blown C2 Corvette at American Outlaws Live!
Powered by a monstrous 508 cubic inch Big Block V8 equipped with a massive Superman blower the 1963 Chevrolet Corvette a.k.a "Alcoholic" is one hell of a beast, but is not something unusual for the American Outlaw Live drag racing event. Watching it going on its side half way down the track, then saved by Bruce Darby behind the wheel and even winning the race that's something you don't get to witness every day.
Check out the 1320video to see the Alcoholic C2 Corvette in action. Watch, Enjoy & Share!