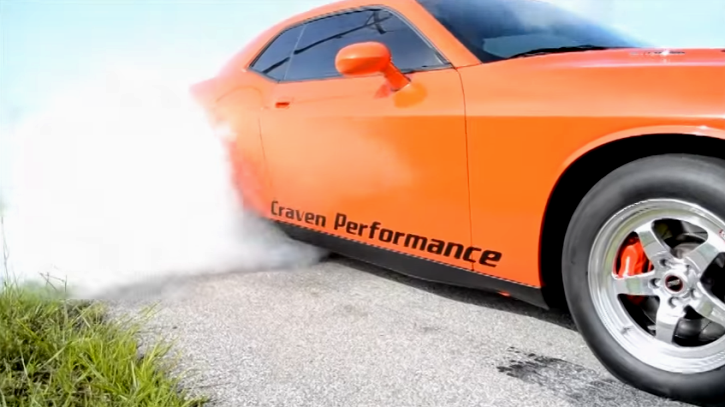 Twin Turbo Challenger by Craven Performance!
With a long list of mods and upgrades the skillful team at Craven Performance have transformed this 2008 Dodge Challenger SRT8 into one hell of a modern Mopar muscle car. The SRT8 Challenger sports a Jon Kasse Built 392 HEMI V8 motor equipped with a set of 68mm Bullseye Turbochargers and 1500hp Fuel System from Fore Innovations and is mounted to a Full Race Billet NAG1 Transmission. The Craven Performance Twin Turbo 2008 Challenger also has M&H Drag Radial package, CP Race suspension at the rear and Line Lock kit.
Check out the testing video and don't forget to smack the SHARE button below!