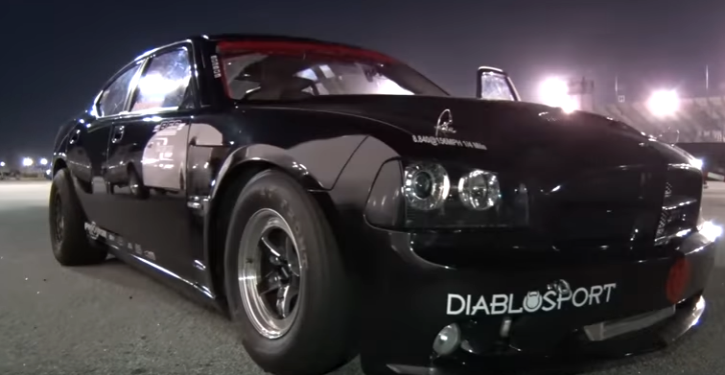 Outrageous Dodge HEMI Charger in Action!
With a 3800 pounds and awesome set up this late generation Dodge Charger is one hell of a Mopar. It sports a Procharged 6.1 Liter HEMI V8 engine making around 22 pounds of boost and has additional 200 shot of Nitrous to kick in 1500 horsepower controlled by a TH400 transmission.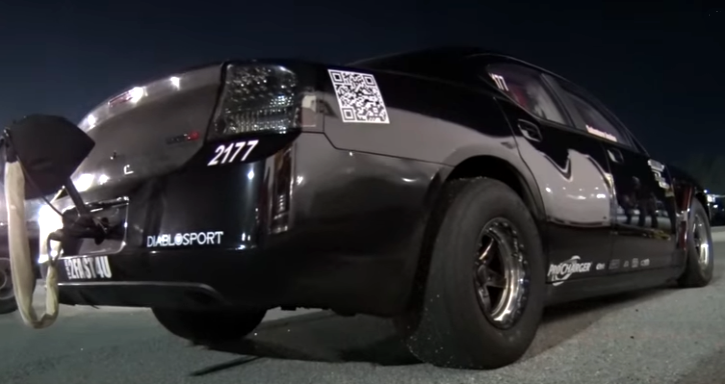 This Black Dodge Charger runs the 1/4 mile for 8 seconds and is World's Fastest Modern HEMI car. Team 1320video has filmed this beast during the Street Car Takeover drag racing event in Atlanta.
Check out the video and don't forget to smack the SHARE button below!