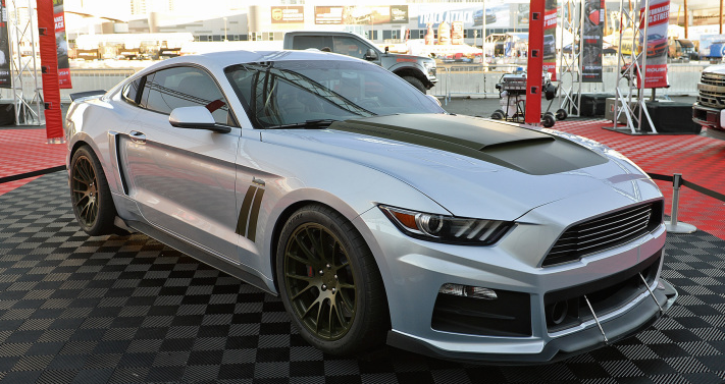 Father & Son On The New Roush Mustang P-51!
If you are a fan of the original P-51 inspired Mustang built by Roush Performance in 2008 than you probably know how passionate about the WWII warbird is Jack Roush and here it is again. A new 2017 Ford Mustang P-51 edition was recently unveiled at SEMA 2016 and trust me if you like the old version, you are going to love this 727 horsepower beast. Maybe you have seen it already, but have you heard the story of the Roush Performance 2017 Mustang P-51 told by its creators?
Check out the video and please don't be selfish – SHARE IT with the world!
All Carbon 2017 Ford Mustang Supercar