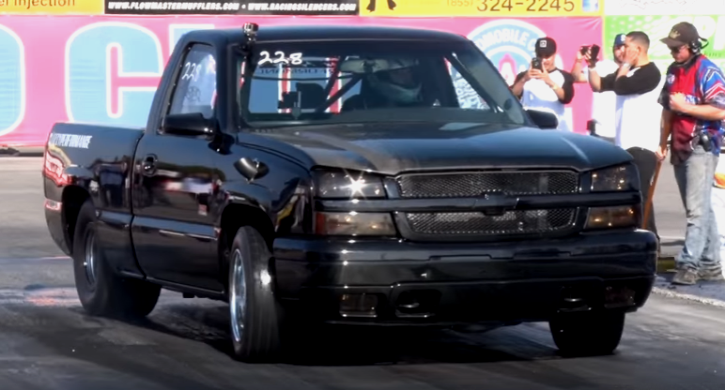 The Izzy Performance Chevy Silverado Is A Beast!
It is no secret that you can see some of the baddest trucks in the world competing in the Red List Group's Truck War event and the Izzy Performance's Chevy Silverado a.k.a Black Mamba is no exception. Packing a LSX engine boosted by a pair of 71mm turbochargers and a shot of Nitrous the Black Mamba Chevrolet truck kicks in way over 1600 horsepower controlled by a Turbo 400 transmission and the coolest thing about it – it is AWD. The West Coast Dyno & Tuning specialists have done a great job with this heavy Chevy and are looking forward to bigger turbos.
See Izzy's Black Mamba Silverado pulling some awesome 1/4 mile passes. Watch, Enjoy & Share!