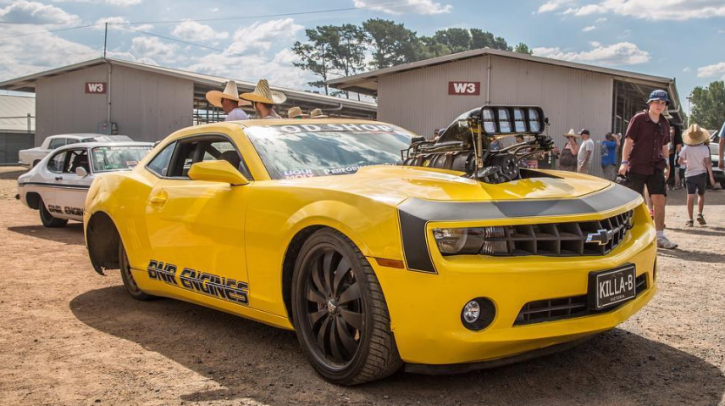 Killa B Camaro Is The New Burnout Champion!
Steve Nogas and his heavily modified 2010 Chevrolet Camaro are well known within the hard core muscle car enthusiasts in Australia for years and they recently expanded their glory by becoming the burnout champion at the Summernats 30 event.
The Killa B Camaro sports a monstrous BNR Engines built 632 cubic inch Big Block V8 with a huge blower stacked on top producing insane amount of power and totally won both the judges and the crowd by performing one hell of a burnout until the rear tires were all gone.
See the 1320video and don't forget to smack the SHARE button below!
Killa B Camaro Burnout at Lardner Park Motorfest