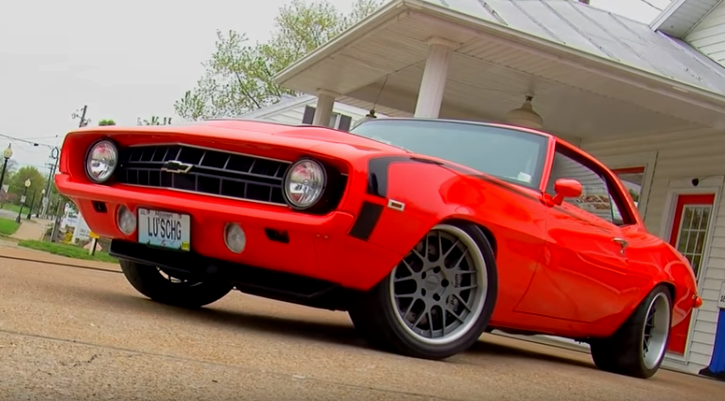 A Killer '69 Camaro By V8 Speed & Resto Shop!
Started with a solid 1969 Chevrolet Camaro 383 4-speed car team V8 Speed & Resto Shop have built a top notch pro touring beast which is good for both show & go. The F-body is customized with a very interesting approach nicely mixing old school with modern styling while the driveline is fully upgraded with Detroit Speed components allowing the Lou's Change 1969 Camaro to handle the road like a brand new muscle car.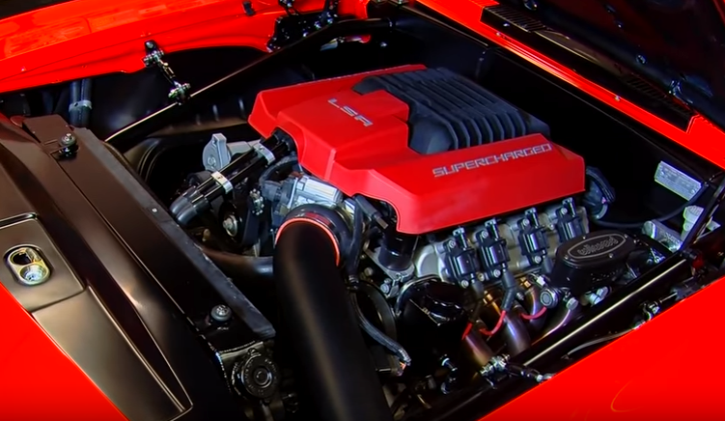 When it comes to power this pro touring Chevy Camaro counts on a supercharged LSA 6.2 Liter engine producing over 700 horsepower controlled by Tremec T56 Magnum gearbox. Great traction is achieved with a set of Forgeline's and tires from Toyo and the Wilwood brakes make this custom built 1969 Camaro stops within few seconds.
Check out the V8TV video to see this striking bow tie in action. Watch, Enjoy & Share!
1969 Camaro "Inferno" By The Roadster Shop