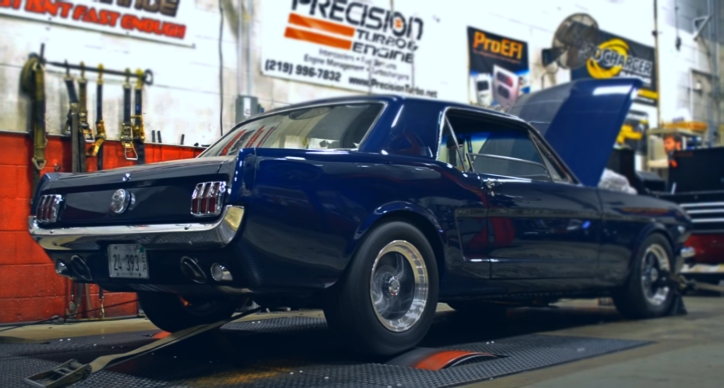 This 1966 Mustang Coyote Sounds Terrifying!
The Sound Performance shop based in Illinois slogan is "Fast Isn't Fast Enough" for a reason and this Coyote powered 1966 Ford Mustang shows off what these boys are capable of. After a fine tune the 5.0 liter V8 pony shows over 400 horsepower and 366 pounds of torque on the dyno.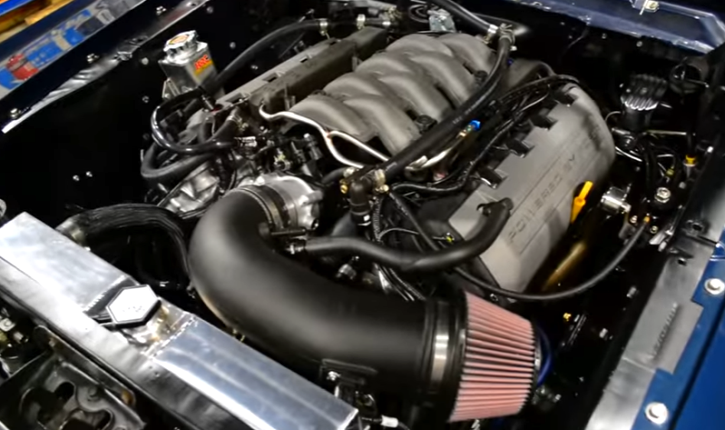 In case you don't find those numbers impressive, you knees will definitely go weak when you hear the voice of the custom exhaust system. The combination of Mustangs to Fear long tube headers, 2.5″ X-pipe, 3″ tail pipes and mufflers from Magnaflow is just terrifying.
Play the video to hear the terrifying V8 sound of this Coyote Swapped 1966 Mustang doing a dyno pull.