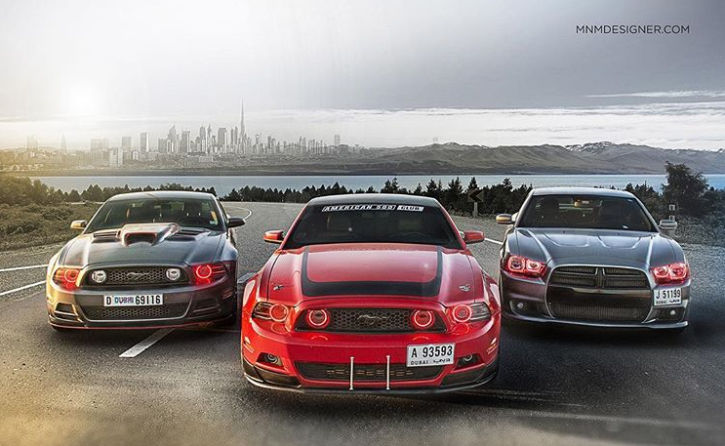 This 2013 Mustang Is Built To Describe Its Owner!
Working as a Freelance Graphic Designer in Dubai Mohammed Nabeel Mustafa is very passionate about American muscle cars. Owner of this Ford Mustang for a while he recently decides to customize it and to be honest the Red Hulk is one of the hottest S197 Mustangs I have come across.
Starting with RTR body mods Mohammed has added some unique custom touches like the lip extension, side skirts and rear diffuser as well as graphics designed by himself to make his Red Hulk 2013 Mustang describe his personality. See the video for the story of this stunning muscle car.
Watch, Enjoy & Share!