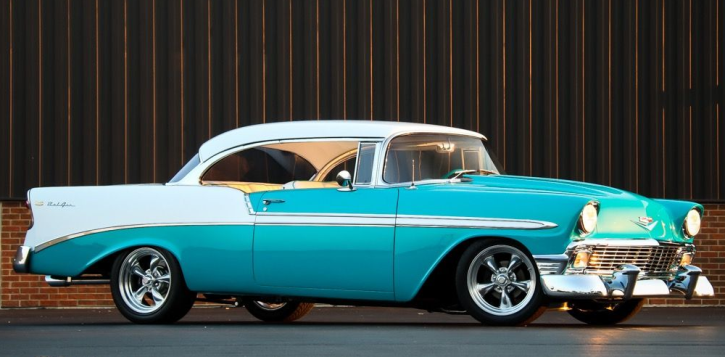 Here Is A Tri-Five Chevy Built For Show & Go!
It is a real treat when you get to take a closer look at a classic car restored with passion, attention to details and no expense spared. This pro touring 1956 Chevrolet Bel Air appealing look is combined with a killer driveline to satisfy even the most pretentious gearhead who wants the best from both worlds.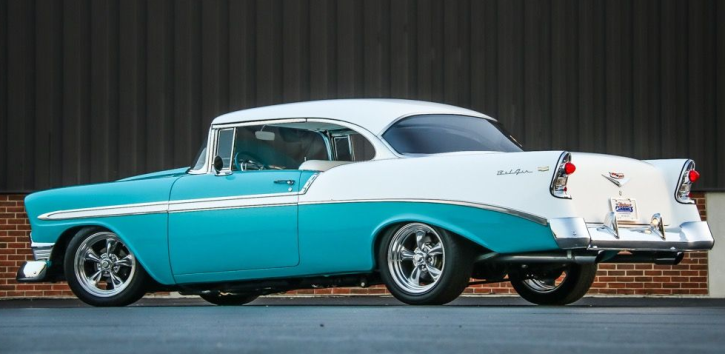 The iconic GM body design is complemented by a show quality Tropical Turquoise & White paint job, the so important for the American classics chrome is excellent and the 17-inch Billet Torque Thrust rims are the final touch making sure this custom built Tri-Five Chevy deserves admiration.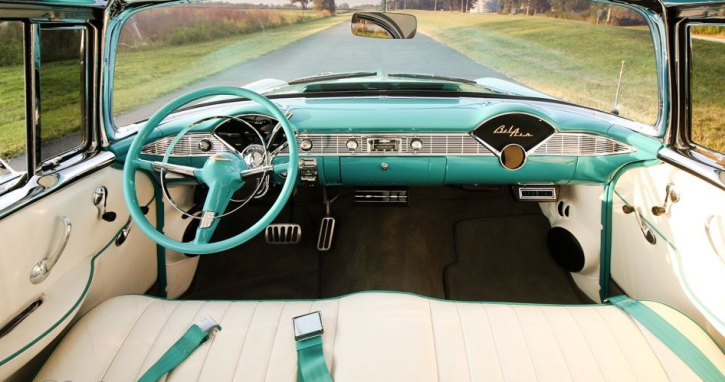 When you look inside you will be more than pleased by the exterior matching two tone color scheme and the smell of high end leather. The classic style is well preserved and enhanced with Dakota Digital gauges.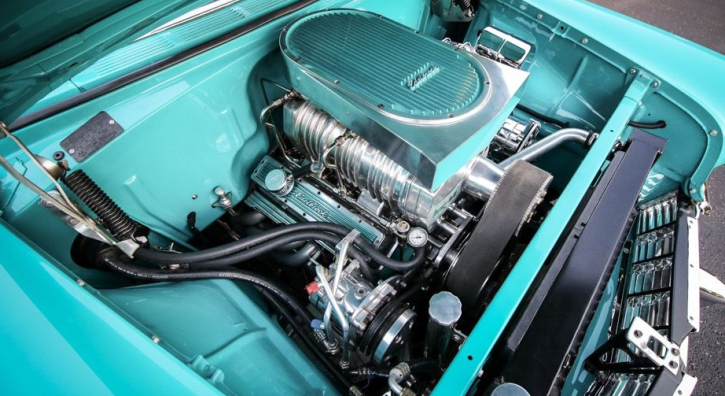 Under the cowl hood this pro touring 1956 Chevy hides a 350 four bolt V8 topped with B&M blower and attached to Turbo 400 tranny hooked to a 9-inch Ford.
See the video brought to you by Custom Classics Auto Body & Restoration and hit the Like!