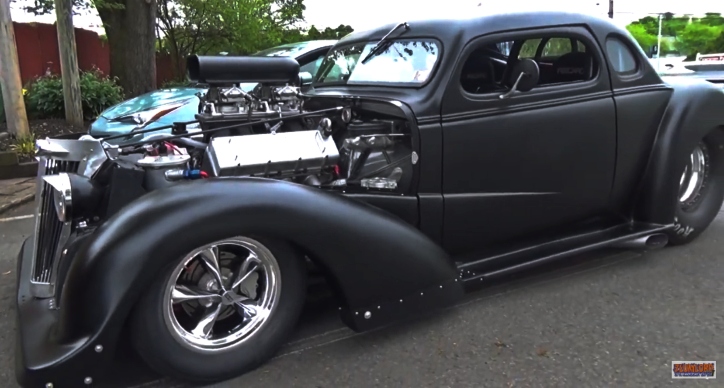 Without a doubt this Chevy is one of the meanest street rods you will ever come across. Satin Black paint, huge Hoosiers' at the back, side exit exhaust, it even has big wing on the trunk lid. Roll cage, Recaro seats, etc, the interior seems to be fully race-prepped and the owner estimates that monstrous engine at about 1,000 horsepower, no wonder it has wheelie bars.
See Zlumlord's video for more on this custom Chevy build and share your thoughts!
Did You See the 850hp Blown Big Block Chevy "Boogy Van"?