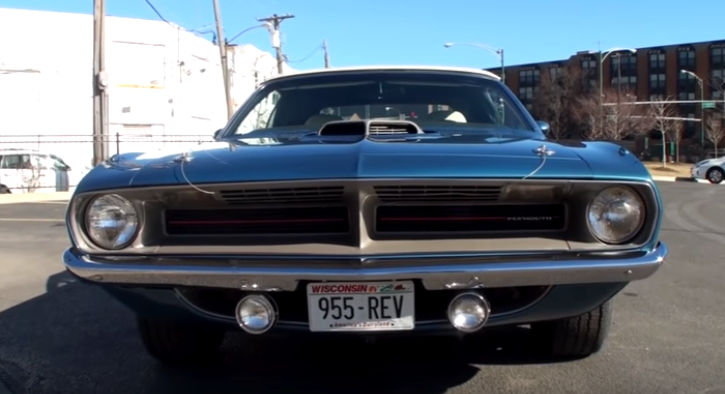 You're Going To Love This Blue Convertible '70 Cuda!
Barn find back in 1997 this 1970 Plymouth Cuda is a very original and extremely well restored muscle car that will impress every Mopar enthusiast. It is painted in beautiful Dark Jamaican Blue, it has a stunning White interior and Convertible top and is powered by the high performance 440 Six Pack V8 motor.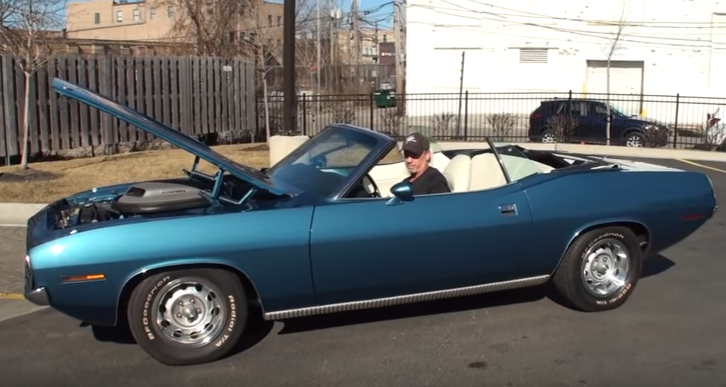 Owner of this spectacular Drop Top 1970 Cuda is Tom Lembeck who has a very impressive collection of classic Mopars. Out of the 14 Plymouth Cuda cars he currently owns this one is Tom's favorite and he shares why in front of Lou Costabile's camera.
Check out the video and please don't be selfish – SHARE!
1 of 1 Convertible 1970 Plymouth Cuda 440