Just to make it clear this Pro Street 1969 Camaro is a 100% show car and if you expect to see some street/track action I will have to disappoint you. However as a $250,000 build ($50,000 in chrome only) this muscle car is a true work of art and a multiple award winner as well as Super Chevy feature car.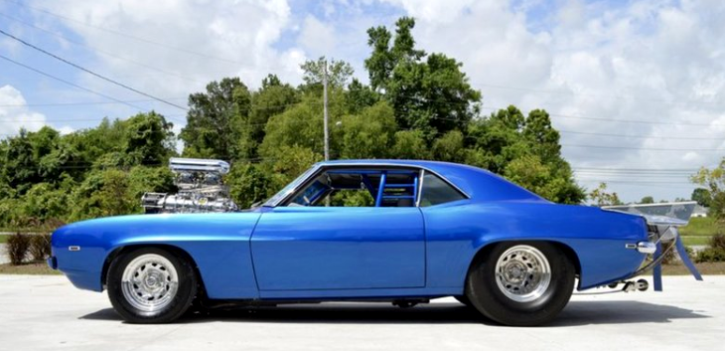 The laser straight steel F-body is sprayed with Blue Pearl Metallic and set on GM suspension with each and every part of it being chrome plated. This custom built 1969 Camaro also has a glass trunk and shaved doors, mirrors and locks, wheelie bar and promod rear wing.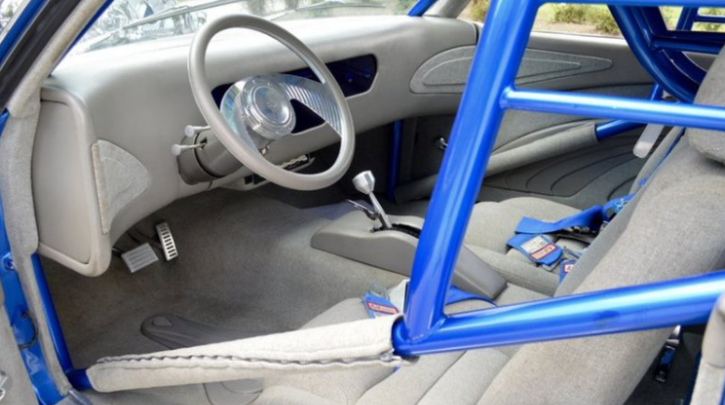 Inside the muscle car you are looking at at tremendous custom job awarded few times for Best Interior. It features a lot of one-off pieces as well as dual roll cage and NOS tank.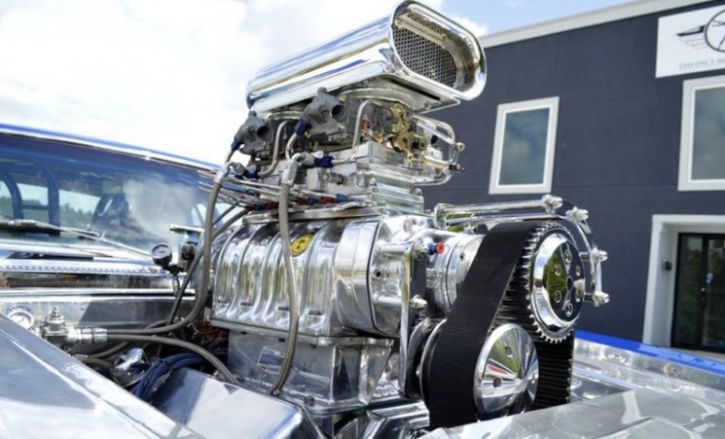 Under the lift-off hood this Pro Street '69 Camaro hides a 700hp Full Roller 496 Big Block motor topped with 1471 Littlefield blower increasing the power to 1200 horsepower.
Check out the video brought to you by DaVinci Motor Group to see more!
---
Did You See Abel's Blown 540 Pro Street Chevy Camaro Z28 Video Yet?
---
---

---