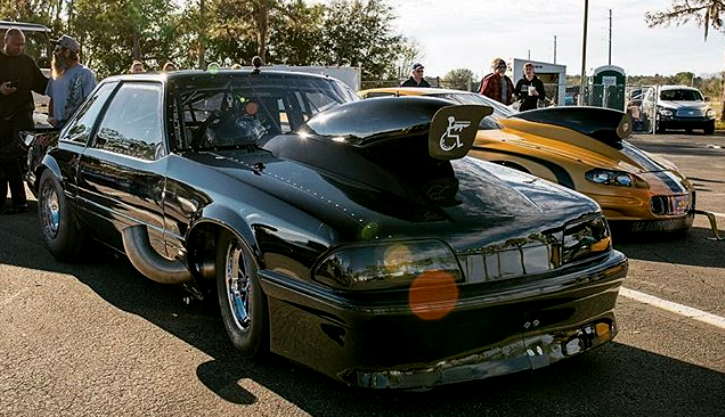 Apocalypse Dominates The Outlaw Drag Radial Class!
I am sure the true drag racing fans are well aware of the vicious Fox Body Mustang grudge car a.k.a Apocalypse, but here are few details for the rest of you. It is a Nitrous breathing race track tuned Ford Mustang sitting on stock suspension powered by monstrous 872 cubic inch V8 mill.
Although it doesn't sound like a killer set up considering the fire breathing machines competing at the Lights Out 8 drag racing event the driver Lil Country showed no fear and took the Apocalypse Fox Body Mustang all the way to end to win the first place in the Outlaw Drag Radial class.
Check out the 1320video and don't forget to smack the SHARE button!