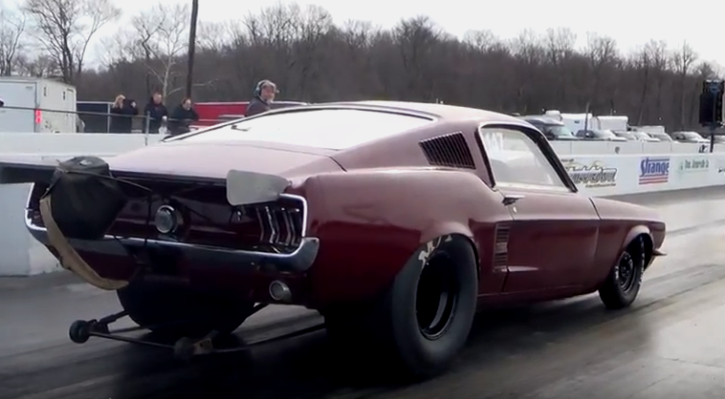 You Just Have To See This Brutal Mustang In Action!
This is not just one of the most intimidating classic Mustangs we have ever featured on Hot Cars, this Rahmer Race Engines powered Stallion moves fast. The Mustang was running 9's with ease in the video you're about to watch, but that was filmed couple of years ago at Cecil County Dragway. From what I heard Mark Price and Rahmer Race Engines just scored two wins in a row at Numidia Dragway, so I'll take the opportunity to congratulate them for the great team work.
Check out the Zlumlord video to see this Rahmer powered Mustang drag racing.
---
Did You See the Home Made 9-Second Ford Mustang Race Car Video?
---
---

---