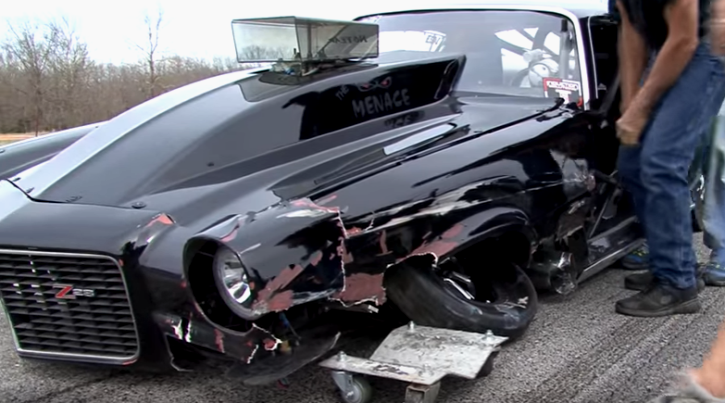 The Menace Camaro Crushes While Testing!
As many were looking forward to see Erin Bussard's 1971 Menace Camaro flexing muscle at the drag strip the Memphis Street Outlaws racer lost control and crashed his brand new race car while testing at Ozark Raceway Park.
Considering the fact Erin's Split Bumper Camaro packs a monstrous Reher-Morrison Racing Engines built Big Block Chevy motor sprayed with Nitrous I can only imagine how hard is to handle so much power.
As you will see in the video Street Outlaws race driver was really close to actually save his awesome Chevrolet Camaro, but everything happens so fast that we are thankful Bussard is Okay and definitely looking forward to see the Menace Camaro back on track soon.