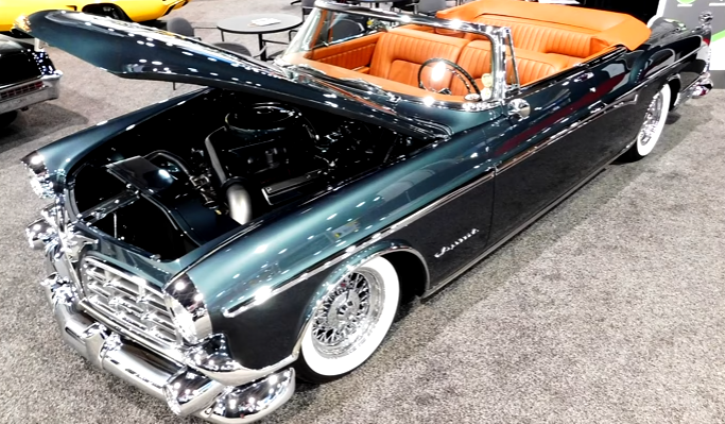 Superb 1955 Chrysler Convertible by Rutterz Rodz!
Although this build is way different than what we are used to see coming from the Rutterz Rodz shop, Mike and the crew have done a spectacular work and the classic car fans at SEMA 2016 were amazed by it. The Convertible 1955 Chrysler Imperial never made it to the production line and that adds even more uniqueness to the build.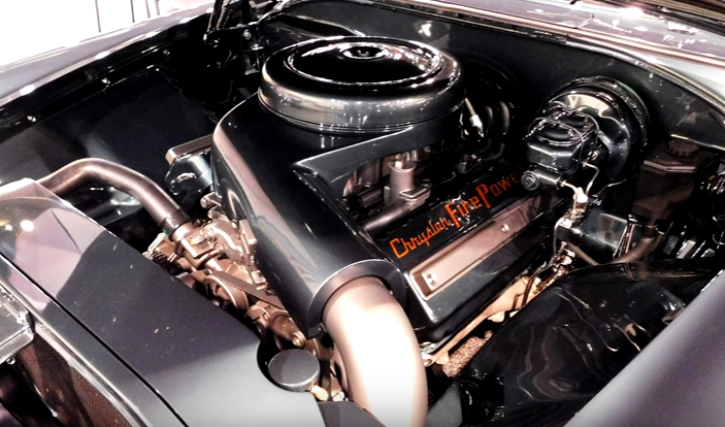 From the gorgeous body lines, paint and chrome to the old school wheels and beautiful interior this classic Chrysler is all about style and elegance. However if you are familiarized with the Rutterz Rods work you should know these guys only build rides you can actually drive and to make this Convertible 1955 Chrysler Imperial more enjoyable on the open road they have fitted the engine compartment with nicely detailed SRT8 motor.
Check out Scottie's video to see this Chrysler prototype recreation all the way around. Watch, Enjoy & Share!