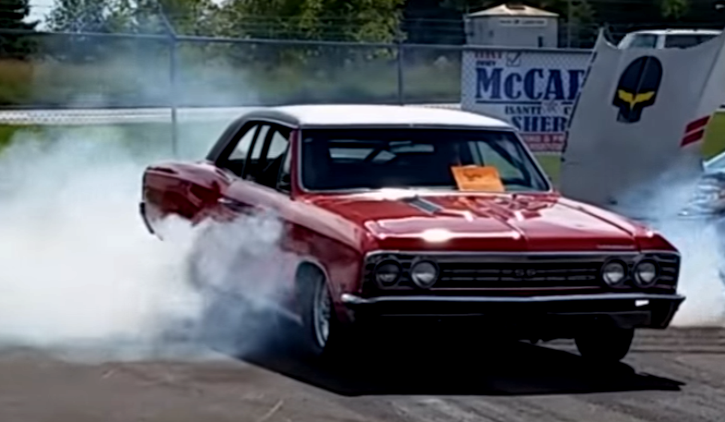 This 1967 Chevy Chevelle Is Just Bad To The Bone!
Sure the new muscle cars look very appealing, have stunning interiors and pack high performance V8 engines, but when it comes to pure American muscle nothing gets gearheads more excited than old school beefed up Big Block motor and set of fat tires in the back.
What we have here is a muscle car that perfectly fits in the above description. Super clean 1967 Chevelle SS powered by a well massaged 468 cubic inch Big Block V8 married to a Powerglide transmission. Check out the video brought to you by "Tinman 2 Kustoms" to see this nasty Chevy Chevelle burning rubber and pulling a 10-second quarter mile pass.
Watch, Enjoy & Share!
Hard Core 1967 Chevelle SS In Grenada Gold