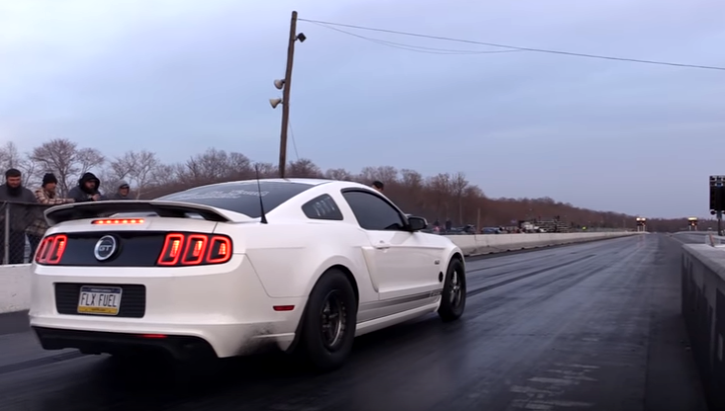 "Out In Front" Mustang Demonstrates True Ford Power!
If you are a drag racing fan, own a Fox Body Mustang and consider LS swap, you might want to watch this BigKleib34 video first. The "Out In Front" built Twin Turbo Coyote Ford Mustang GT/CS faces Jace Nester's 1400 horsepower LSX Fox Body and Ricky Bulgreen's Nitrous Fed Small Block Chevy Mustang. I believe the conclusion is obvious: So much for thinking putting a Chevy engine in a Mustang will make it faster!!!
Check out the video and don't forget to SMACK the SHARE button below!
Turbo Ford Mustang GT "LSX KLR"