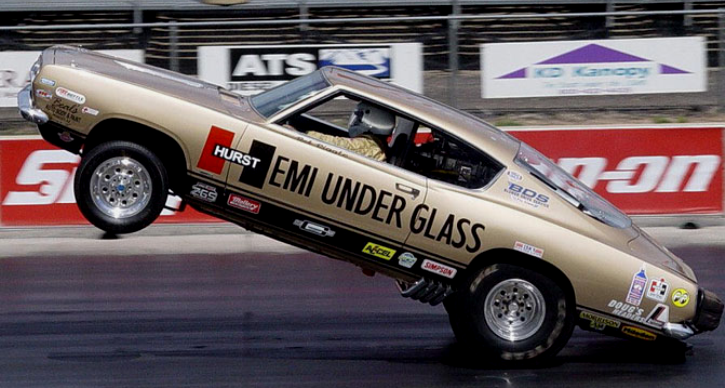 HEMI Under Glass – The Unforgettable Wheelstander!
If you are reading this I am pretty sure you are familiarized with the legendary wheelstanding Plymouth Barracuda also known as HEMI Under Glass so I am not going to waste your time by telling you the story. This incredible car was developed and campaigned by Hurst and driven by Bob Riggle for many years to remain one of the most iconic vehicles in drag racing. Regardless of how much you know about the HEMI Under Glass Plymouth Barracuda I believe you will find this historical video quite interesting, so check it out!
Watch, Enjoy & Share!