Probably The Most Desirable Shelby GT350 Ever Produced!
One of the only four 1966 Shelby GT350 Convertible test cars produced, this pony is a significant piece of the American automotive history. Each of the vehicles was finished in different color and this is the only one painted in the spectacular Candy Apple Red and one of the two equipped with 4-speed manual transmission.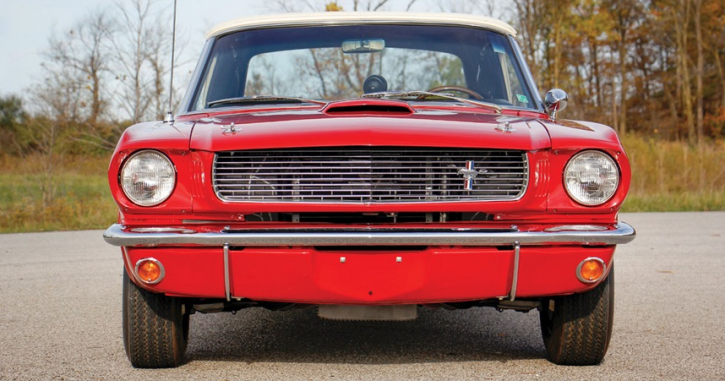 Originally owned by Bob Shane of the Kingston Trio this Candy Apple Red 1966 Shelby GT350 Convertible was fully restored in 2010 and is listed in the Shelby American World Registry. Whether you want to call it a test car or a prototype this Shelby GT350 Convertible was never available to the public.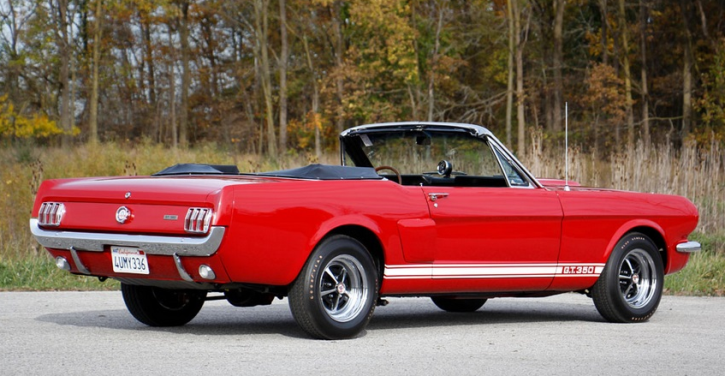 This astonishing 1966 Shelby GT350 Convertible also came from the factory with air conditioning, Magnum 500 wheels, live rear axle with traction bars, independent front suspension and disc brakes. It sports the high performance Ford 289 V8 engine equipped with four barrel Holey carb rated at 306 horsepower.
Check out the video brought to you by Worldwide Auctioneers to learn more.
---
You May Also Like Dennis Beard's 500hp Custom 1966 Mustang Coupe 289
---