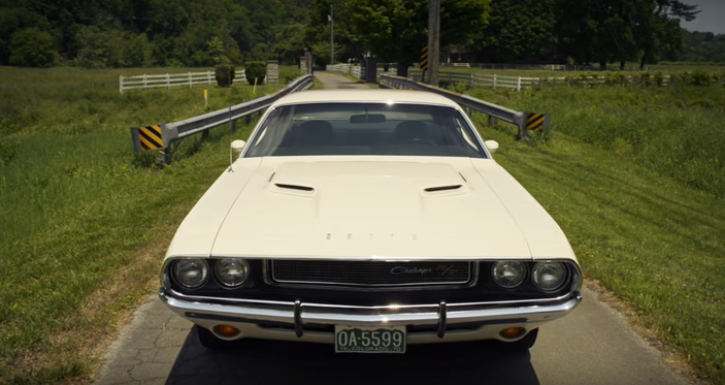 All Vanishing Point Dodge Challengers Live Under One Roof!
The Hollywood movies are one of the main reasons for so many people all around the world to fall in love with classic Mopar muscle cars and the Vanishing Point is a great example. As you may know all Challengers from the cult 1971 original movie were destroyed, but the hero car from the 1997 remake with Viggo Mortensen is still alive and very well preserved. The White 1970 Dodge Challenger RT is owned by a gentleman named Ted Stephens along with few stunt cars.
Check out the video to see his story. Watch, Enjoy & Share!
Rare 1970 Dodge Challenger R/T with a Cool Story