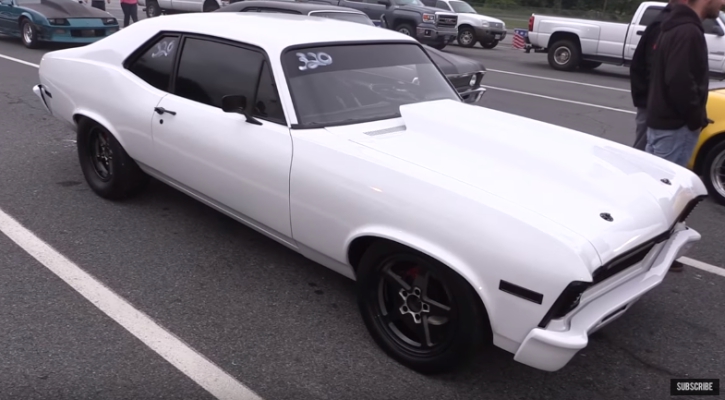 Little 1970 Nova with Big LS7 Engine!
Seeing a LS1 swapped motor at the drag strip is not something uncommon, but LS7 engine in a little 1970 Chevy Nova definitely attracts some attention. The combination of White paint, tinted windows, Black grill and Jegs SSR wheels is not bad either and in case you missed the title of the post besides a monstrous LS7 motor under the hood this 1970 Chevy Nova has a little bottle of Nitrous between the Corbeau racing seats.
Check out the BigKleib34's video to see this little muscle car moving and don't forget to SHARE!