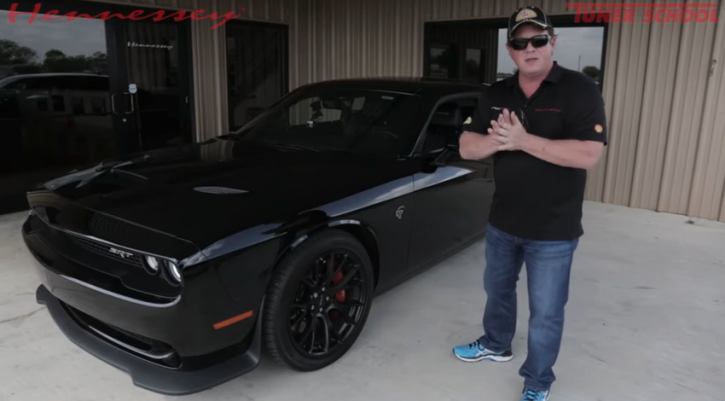 John Hennessey Takes The HPE850 Challenger For a Spin!
When Dodge introduced the Hellcat everyone was probably thinking: Wow, that's a lot of power, why would anyone modify this Mopar? Well it didn't take too long for the hard core enthusiasts to get curious how much more horses they can squeeze out of the Dodge Challenger 707hp V8 engine.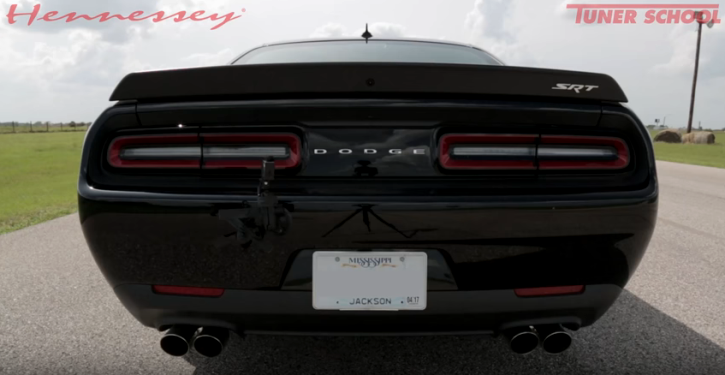 Of course John and his crew at Hennessey Performance Center are the people you want to call for such task. By adding the HPE850 package which consist of engine mods, long tube headers, electronic exhaust cutouts and drag radials team Hennessey beefed up the Dodge Hellcat Challenger with over 100 horsepower.
Watch the video to learn all about the mods from John while he's driving the beast! Watch, Enjoy & Share!