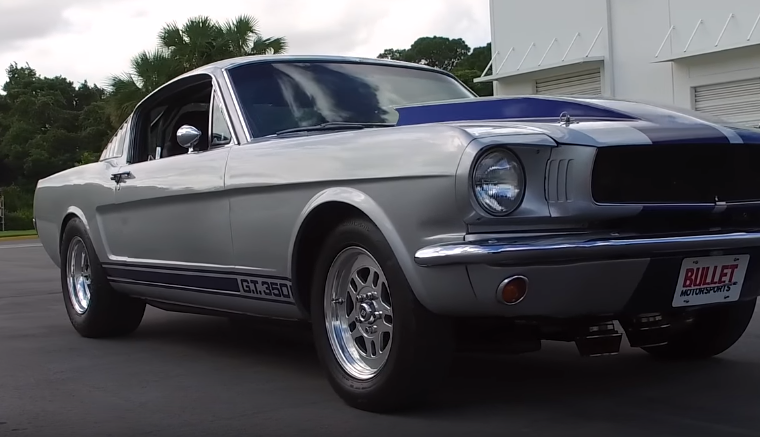 This 1965 Ford Mustang Is Built For Street Terror!
This highly modified 1965 Mustang Fastback is one menacing street beast from any point of view. It has a killer twin turbo set up, drag racing tires, roll cage certified for NHRA and it was a feature car in the Mustangs and Fast Fords magazine 10 years ago.
The body of the 1965 Mustang is laser straight, recently repainted in Silver and accented with dual Blue stripes. The cowl hood from Glasstek makes it even more aggressive, while the 15-inch Bogart wheels gives the race car attitude.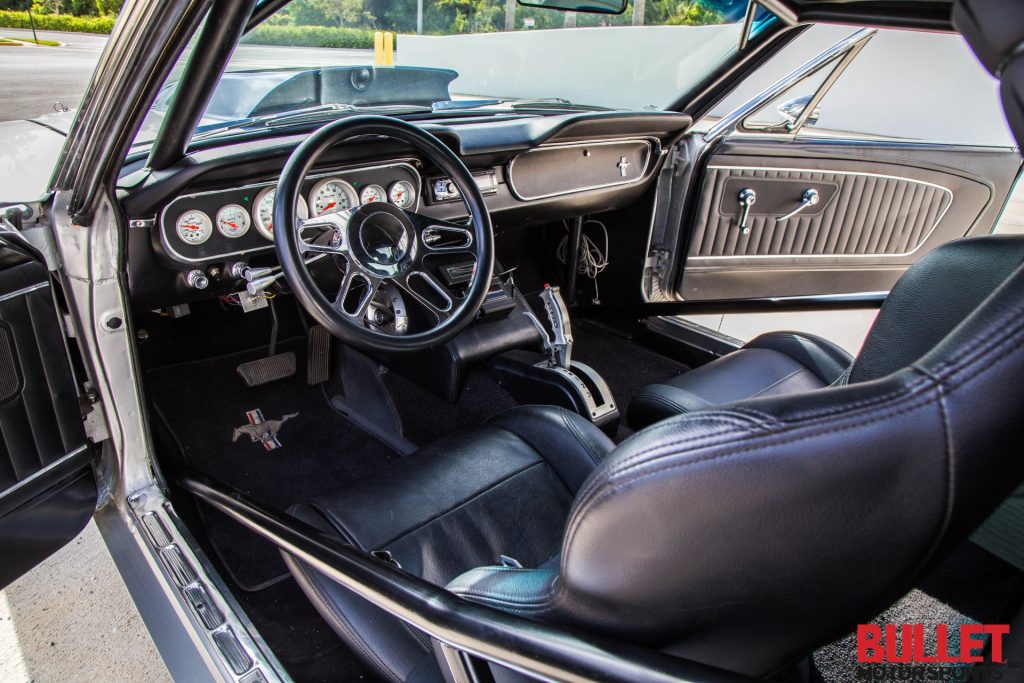 The interior of this modified 1965 Mustang nicely blends classic and modern styling. It features high end leather racing seats with five point harnesses, custom steering wheel, pistol grip shifter, aftermarket gauges and awesome sound system.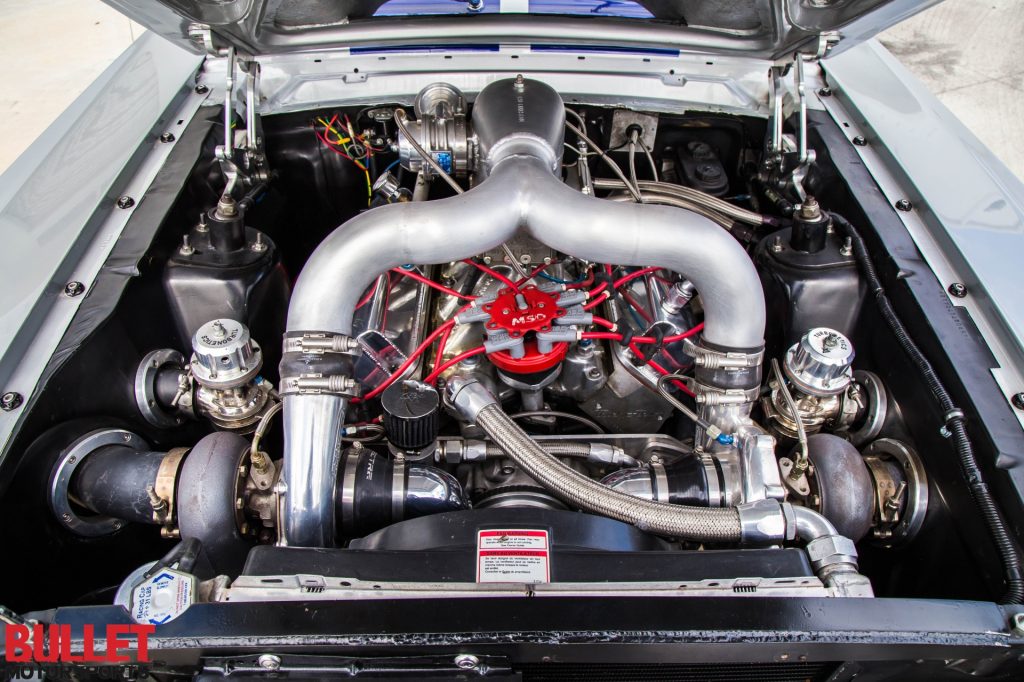 The engine compartment is where things go crazy. This street legal 1965 Mustang race car packs a strong 427 Windsor motor boosted by a pair of 76mm Precision turbochargers producing 878 horsepower and 1226 pounds of torque. All that power is sent through the top of the line X6 C4 racing trans.
Check out the Bullet Motorsports video to see and hear more of this beast.
You May Also Like this Twin Turbo 302 Ford Mustang Build