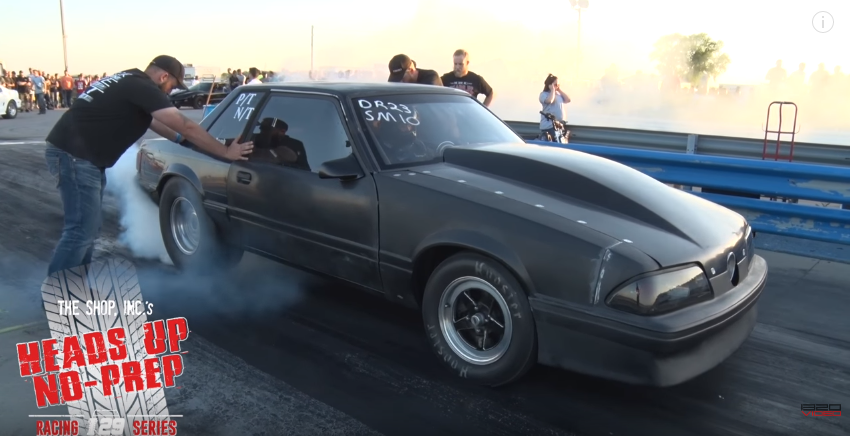 Beater Bomb at No Prep Mayhem Drag Racing Event!
Joe showed up at Kansas International Dragway to debut the new set up of the well known in the drag racing world Turbocharged Fox Body Mustang. The Beater Bomb not only looks slightly different (note the turbo is mounted in the grill) but is faster than ever.
The Beater Bomb Mustang participated in both True Street and Small Tire classes and as usual made a great show for the crowd that came down to Kansas for the first big No Prep Mayhem drag racing event for 2017. Of course team 1320video were there as well and filmed several passes.
Check out the video and don't forget to smack the SHARE button below!
The Gold Dust Fox Body Mustang New Set Up Is Sick