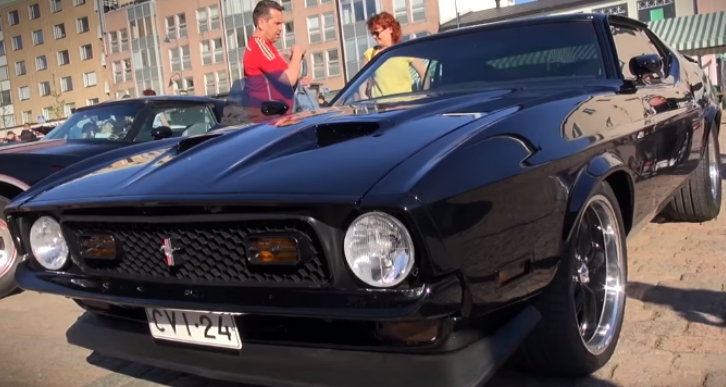 This Ford Mustang Is As Mean As It Gets!
We all know that the classic Mustangs are some of the best examples of American automotive history along with the rest of the muscle cars produced in the late 60's and early 70's. Of course that doesn't mean these awesome old school vehicles are not popular within hotrodders all around the world. There are great muscle car shows and clubs in the Scandinavian countries for example.
This sinister Triple Black Ford Mustang powered by a healthy 351 Cleveland V8 motor that is soon to be upgraded with a twin turbo kit is just the proof that American muscle cars are also respected and treated very well across the ocean. Filmed during a car event in Kotka, Finland this beast is quiet impressive. Check it out and don't forget to SHARE!
Paxton Supercharged 1971 Mustang Mach 1