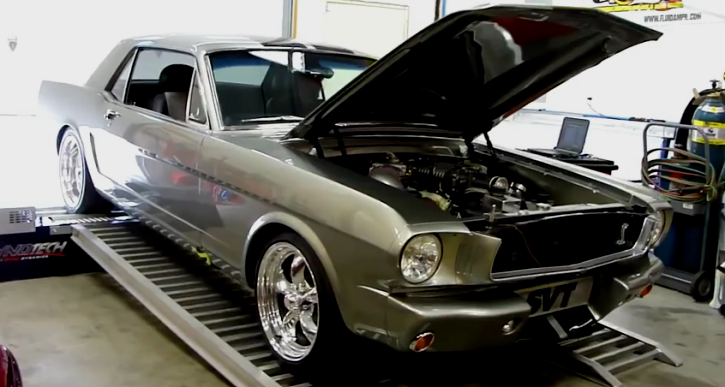 1965 Mustang 2003 Cobra Swap – Great Combo?
As gearheads we all love beefed up high revving American V8 engines and of course watching how the muscle cars fitted with those perform when they hit the rollers. What we have in this dyno video for you is a beautifully customized 1965 Ford Mustang.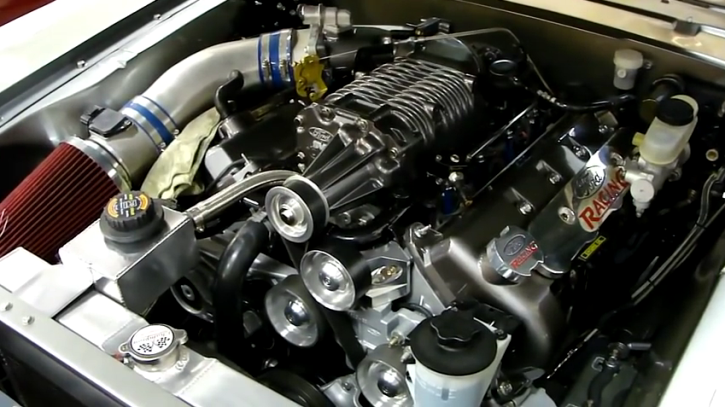 This laser straight classic Mustang Coupe with flawless paint job and polished to perfection 17-inch Alloy wheels might look like a show car, but its engine bay is fitted with well dressed 4.6 Liter Cobra Terminator 2003 motor tuned at the DBR High Performance shop located in Spring Hill, Tennessee.
Check out the video and please don't be selfish – SHARE with Friends!
800 horsepower 1965 Mustang with NASCAR Engine