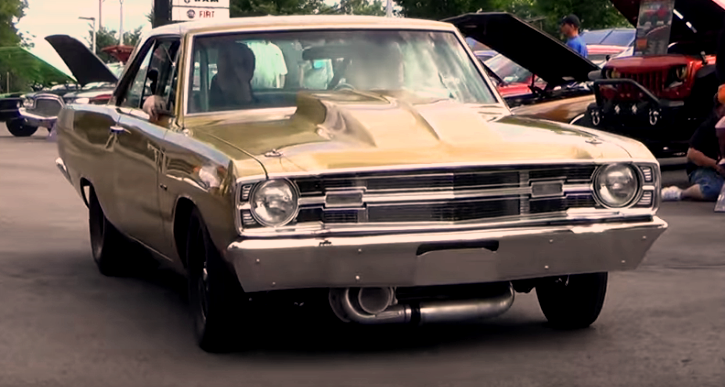 Jeff Nelson's Dodge Dart Is One Awesome Mopar!
This 1969 Dart Swinger is one of those muscle cars that combines the best from both worlds. The old school sheet metal painted in Gold (not sure if its Light or Citron Gold) combined with cowl hood and Black wheels wrapped in Mickey Thompson drag slicks at the rear gives it the aggressive appearance we all like to see.
Racing style seats, roll bar and additional set of gauges inside the car suggest this 1969 Dodge Dart is all business, but look at the engine compartment. Nicely detailed V8 motor with a Procharger unit situated at the most unusual spot. Can't tell if it is a very good idea, but when it comes to power I am sure this Mopar has a lot of it.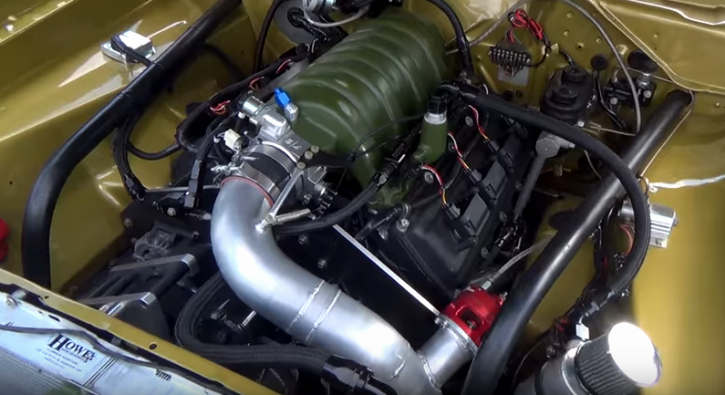 Check out the walk around video by Zlumlord and please don't be selfish – SHARE!