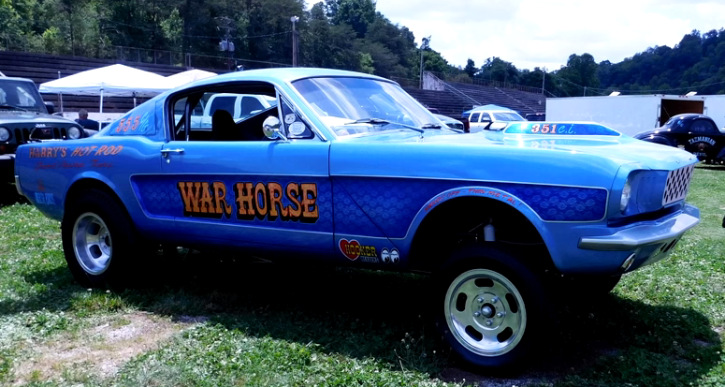 Wicked Street Legal 1966 Ford Mustang Gasser!
This unique 1966 Ford Mustang a.k.a War Horse was built by David Reese back in 2013, raced by his brother Gene in Denton Texas and has won multiple awards ever since. It is one of those awesome builds that you can take to a car show, race it at the strip and have fun with while drive it on the street.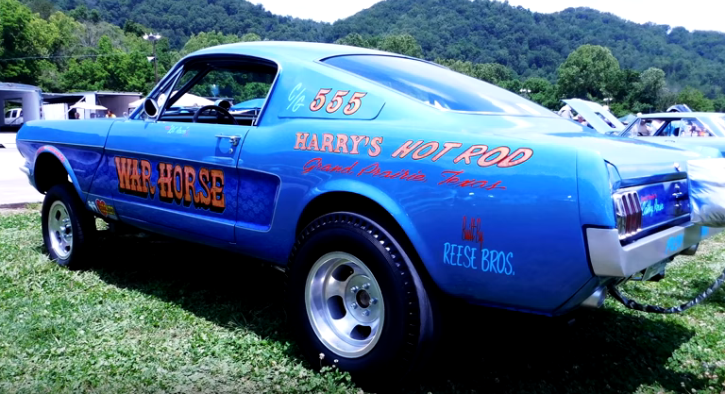 Of course the War Horse has the typical cool Gasser look, all steel tilt front end, racing style interior and sports a well massaged 351 Cleveland Ford V8 motor. My man Scottie had a chance to film the 1966 War Horse Mustang during the Southeast Gassers Association 2017 Knoxville Dragstrip event.
Check out the video and please don't be selfish – SHARE!