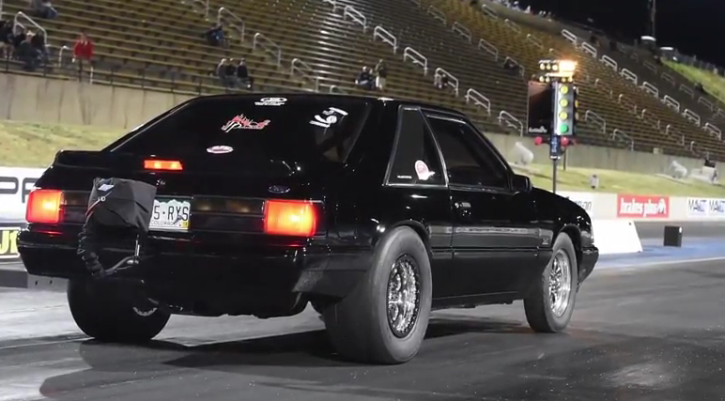 This Black Fox Body Is A Rocket!
While a very big percentage of the Fox Body Mustangs we see at drag racing events these days pack LS motors this Black beast represents the true Ford power in a very impressive way. Sporting a Twin Turbocharged Small Block 347 Crate Ford engine this Fox Body puts over 1000 horsepower to the ground and runs the 1/4 mile for 8.8 Seconds at 158mph.
Check out the Wake Productions' video to see this beast in action. Watch, Enjoy & Share!