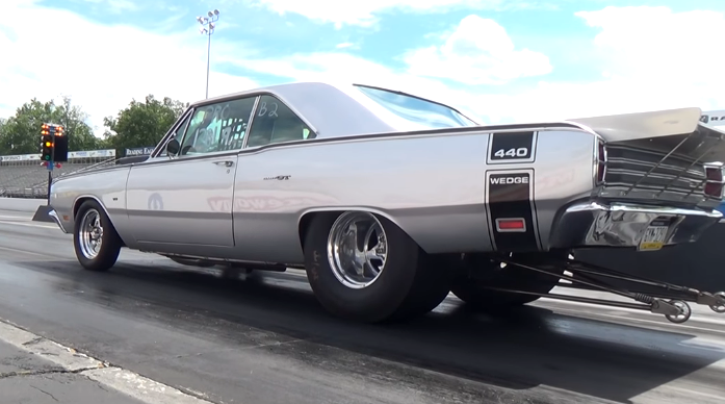 The 1969 Dodge Dart GT at 2017 Mega Mopar Series!
I can't think of any old school Mopar muscle car at the event that I don't like, but when the mighty 1969 Dodge Dart GT powered by a 440 Wedge motor showed up we all knew who is the undisputed king of the strip.
Those of you who participated the 2017 Mega Mopar Series at Maple Grove Raceway in June have seen how this true 1969 Dodge Dart GT outran every single muscle car one victim at a time by constantly running the quarter mile for 9 seconds.
Check out the video to see this glorious Mopar in action and don't forget to SHARE!