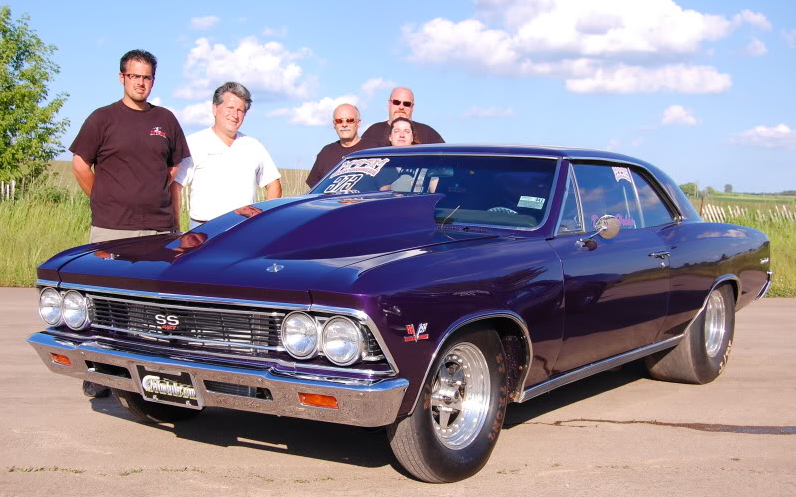 Dennis Holas' Super Stock '66 Chevelle!
Founder of the Midwest Super Stock Mafia, Dennis is well known within the drag racing fans in the Illinois area. His stunning Purple 1966 Chevrolet Chevelle a.k.a Barney has also became favorite to many because of her awesome look, smokey burnouts and crazy wheelstands.
Sporting a monstrous 565 cube Big Block motor built by Wesco Racing equipped with F2 Procharger unit and backed by Turbo 400 trans, the "Mafia Boss" Super Stock 1966 Chevelle launches with the front wheels in the air and scores 8-seconds on the quarter mile with ease.
Check out my man James Hrovat's video to see the "Barney" Chevelle flexing muscle!
You May Also Like the 9-Second All Motor Chevy Chevelle SS "Bertha"