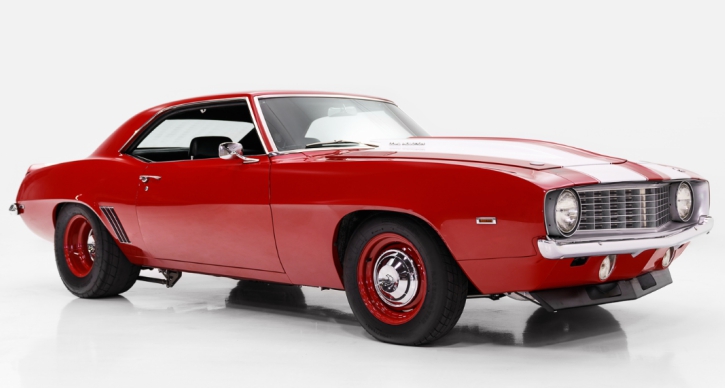 Menacing 1969 Chevy Camaro by Hallowell Race Cars!
Don't let the stock appearance confuse you, this Red 1969 Camaro is built for the hard core muscle car enthusiasts that live to terrorize the streets. Actually the lack of mods on the clean F-body is my favorite part as no one will suspect this Chevy hides an angry beast under the hood.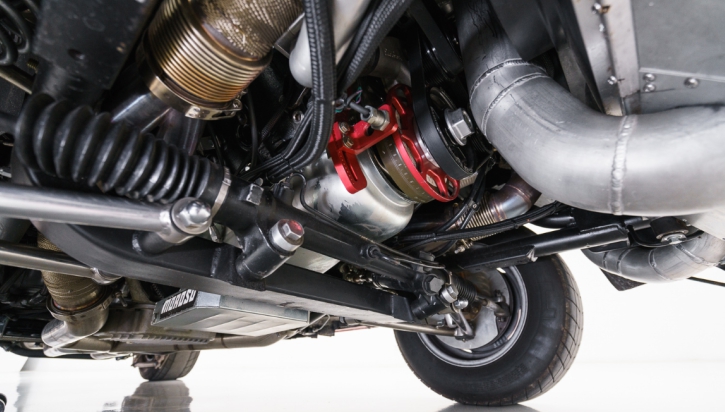 The stunning Red exterior complemented with dual White stripes and old school wheels will make you fall in love with this 1969 Camaro build right away, but things are far from stock underneath. This muscle car has Detroit Speed mini tub, double adjustable rear shocks and Split Mono leaf springs making sure it sits on the road as good as it looks.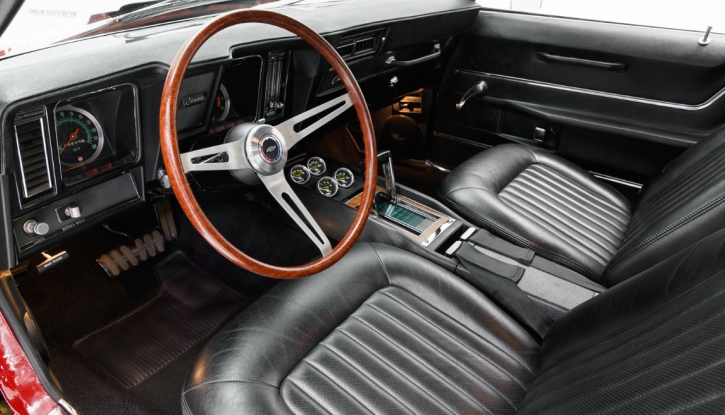 While the factory style is well preserved inside this 1969 Camaro as well, wait until you look under the hood as this is where things get crazy. The Twin Turbocharged Shafiroff Racing built 540 cube Dart Big Block V8 motor is dressed with the best components available on the market producing 900hp on pump gas and over 1300hpon racing fuel.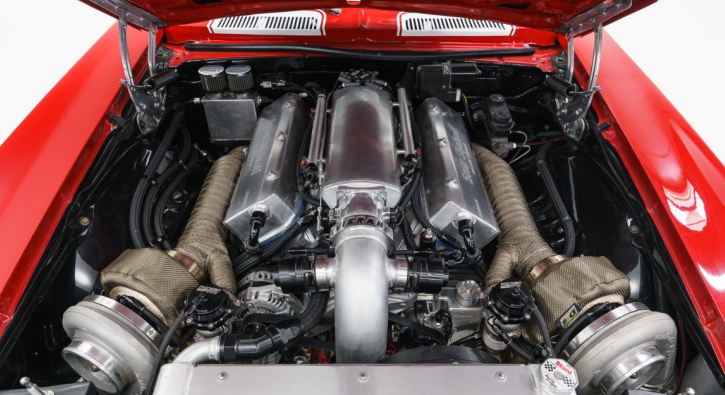 Check out the Classic Car Studio's video to see this muscle car all the way around. Watch, Enjoy & Share!