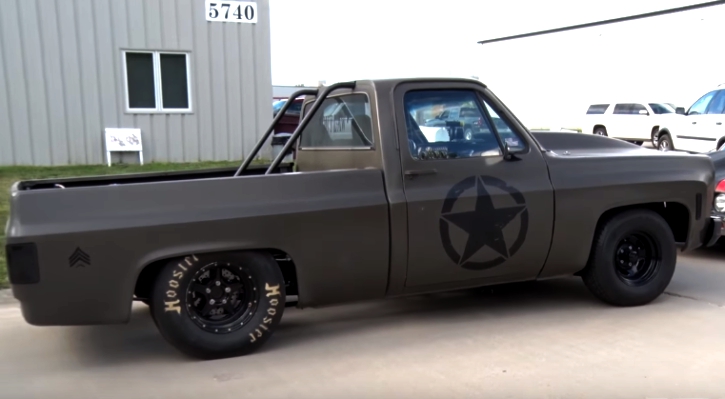 Evil Chevy C10 Truck Wins Show Car Cash Days!
For those of you that are not familiarized with the Midwest drag racing events, they have this race called Show Car Cash Days where the maximum horsepower allowed is 800. Although no one thought this Military style Chevrolet truck will do anything impressive, everyone was wrong.
Powered by a plain small block Chevrolet V8 motor fed with Nitrous this Chevy C10 pick up literally destroyed all its competitors including a 5th Gen Camaro SS to take home the cash. By the way he didn't even tuned it all up. Check out the video to and don't forget to smack the Share button below!