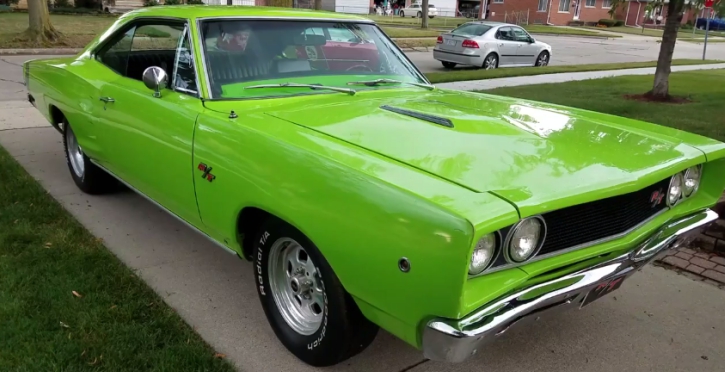 A Very Impressive 1968 Dodge Coronet In Sublime Green!
The 1968 Dodge Coronet R/T is favorite to many Mopar fans and it is a real treat to see a beautiful example like this one all the way around. The Sublime Green color is not correct for the model, but the muscle car looks fabulous wearing it as the paint is a very nice single stage.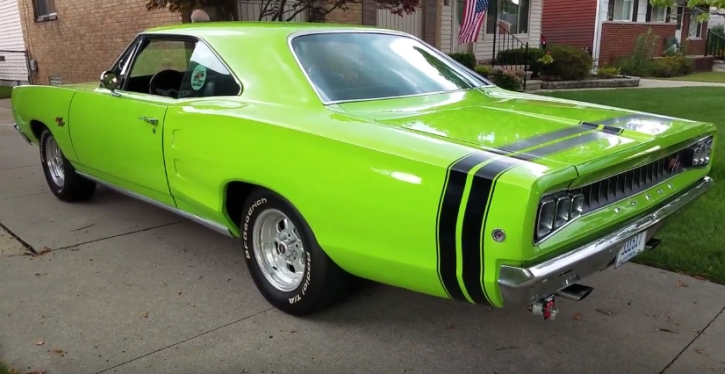 With quite a few performance upgrades, factory style interior in very nice condition with few enhancements and well massaged period correct 440 V8 motor under the hood this Sublime Green 1968 Dodge Coronet R/T is a real stunner and sets the tires on fire with ease.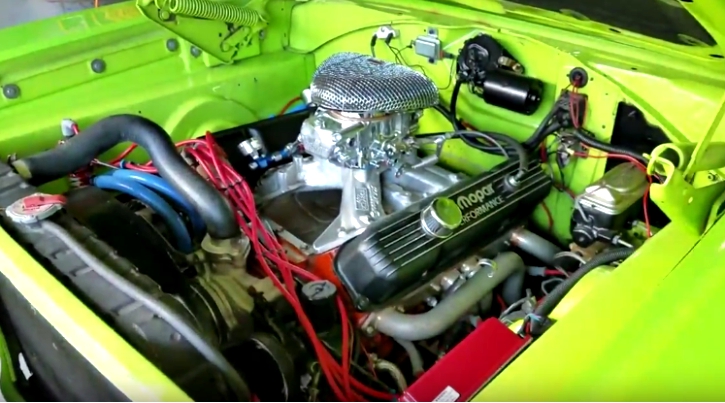 Jason Phillips of Auto Appraise Inc. does a full inspection of this iconic Mopar muscle car and takes it for a quick test drive as well. If you can spare 10 minutes to watch the video I promise you will have some fun. Please don't be selfish – Share with friends!