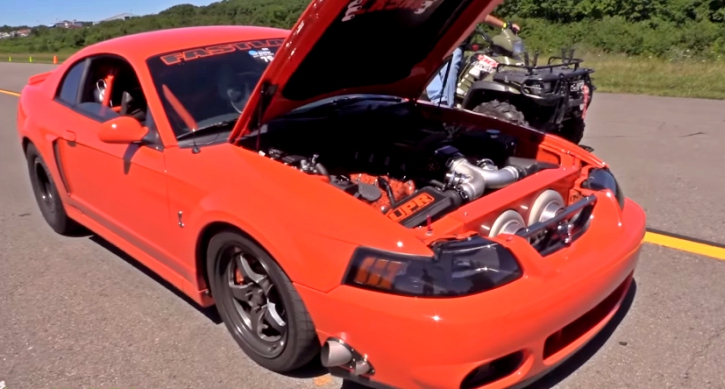 You Have To See This Screaming Cobra Terminator Mustang!
The Ego Crusher must be the hottest Terminator Mustang I've seen in a while and you are about to find out why. It doesn't just have the sinister appearance we all like to see, but the set up is more than awesome. Shelby block, twin turbos, Holley Dominator system and much more allowing it to push way over 1000 horsepower.
When you look inside The Ego Crusher Terminator Mustang you'll see a roll cage and racing seats from Corbeau as well as all the options for a comfortable street driving. At the same time this beast screams down the race track with 200mph. Check out the video to learn all about the Ego Crusher Mustang set up and see it in action. Watch, Enjoy & Share!
1400hp Convertible Mustang Cobra In Action