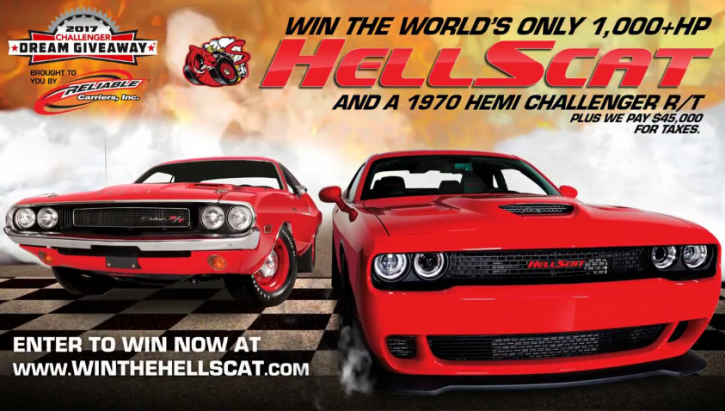 Don "Big Daddy" Garlits On The Dodge Challenger HellScat!
While the drag racing legend Don Garlits a.k.a "Big Daddy" tells you how he started with the Chrysler corporation, fell in love with the Dodge HEMI Challenger, acquired and restored one to its original glory you will also learn how you can become the owner of unique 1000+ horsepower modern Mopar muscle car.
Brought to the world to celebrate the 50 years of Dodge Scat Pack the one & only Dodge Challenger HellScat is a Hellcat on steroids built for the 2017 Challenger Giveaway to help charities. And that's not all, the winner will also take home the HellScat older brother – all original 1970 Dodge HEMI Challenger R/T.
Check out the video for more info, visit: dreamgiveaway.com to enter the draw and of course SHARE!