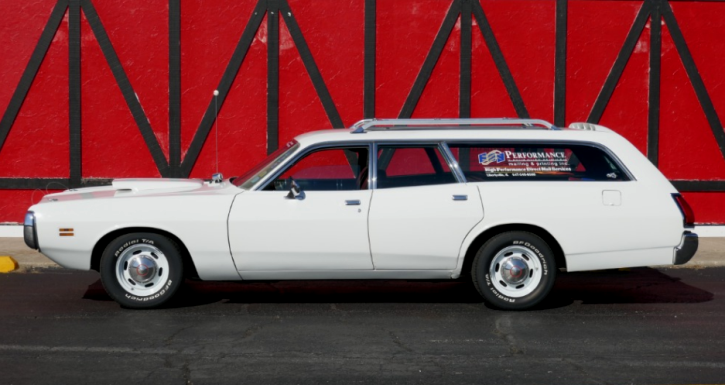 One Of The Only Four Built Dodge Coronet Wagons In 1971!
You might have seen this 1971 Dodge Coronet Crestwood Wagon before as it has been featured in few magazines as well as participated in many of the Power Tour events. Although not in perfect condition at the moment this Dodge Coronet Wagon is extremely rare and I believe it will be quite interesting for every true Mopar fan to see it up close.
With all the documents proving it is one of the only four of its kind after a bit of a refreshment this 1971 Dodge Coronet Crestwood Wagon will be a great addition to any classic car collection. The car was equipped with 383 Magnum V8 linked to a 4-speed manual with Hurst pistol grip shifter from the factory and both the engine and transmission are rebuilt 5 years ago.
Check out the NS Classic Cars video to see more of this rare Mopar. Watch, Enjoy & Share!