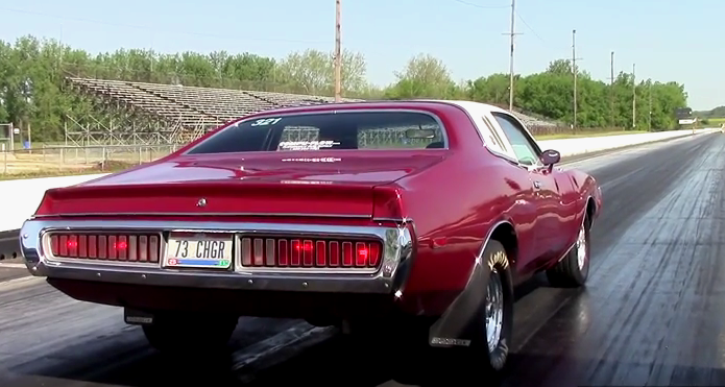 See This Gen 3 Dodge Charger Drag Racing!
While the muscle car enthusiasts are going crazy on the 1968-70 Chargers, I don't mind owning a pristine example of the 3rd generation. I mean, look at this Red 1973 Dodge Charger, stunning B-body, shiny chrome and plenty of power. What's not to like?
But this 1973 Dodge Charger is not only exciting to look at, it runs pretty good as well. Check out the Wrench Moran Motorsports video filmed during the Chrysler Power Classic event to see this gorgeous Mopar pulling few 11 second 1/4 mile passes.
---
Did You See Ray's Mopar 500 Mega Block 1968 Dodge Dart Video?
---