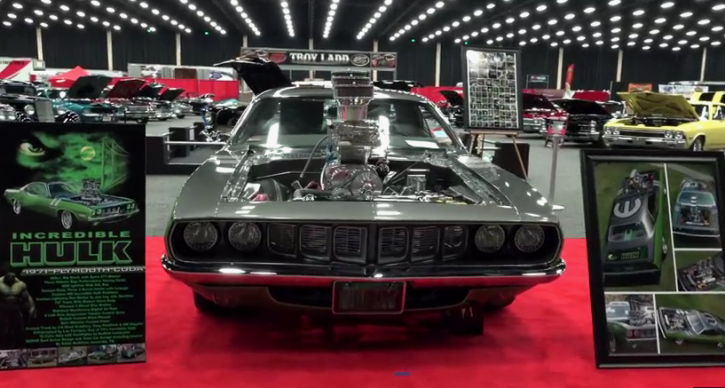 This Custom Plymouth HEMI Cuda Is One Crazy Mopar!
I'm sure most Mopar enthusiasts think it is so wrong to spoil an iconic and rare muscle car like this 1971 Plymouth Cuda and so as the owner. If you take a closer look at the Incredible Hulk HEMI Cuda you will notice that the car isn't cut or tubbed and actually can be transformed back to its original glory.
The name of this custom built 1971 Plymouth Cuda comes from the color, but she has a big blown 499 cube HEMI V8 motor sticking out of the engine bay to back it up as well as tons of mods making it truly unique. Believe it or not the owner drives it quiet often as well.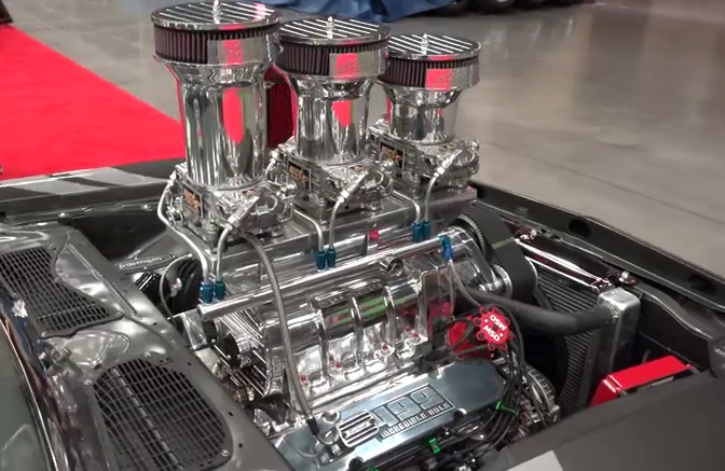 So check out my man Scottie's video from the 2017 Pigeon Forge Rod Run Fall edition to see the Incredible Hulk Plymouth HEMI Cuda all the way around and hear the story of the build told by the owner. Watch, Enjoy & Share!