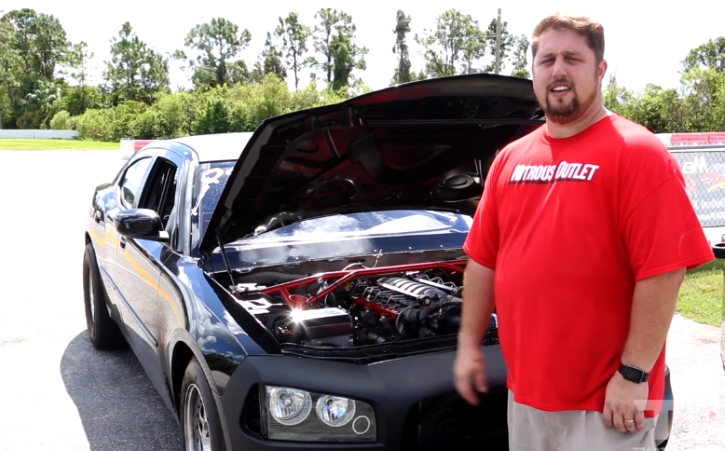 This Nitrous Fed 2007 SRT Charger Is a Real Beast!
After trying hard for some time Dan Plotkin finally broke the Modern HEMI Nitrous 1/4 mile record with his highly modified 2007 Dodge Charger. Dan's 4-door Mopar sports a high compression 440 sprayed with 450 shot of Nitrous and backed by a Turbo 400 transmission.
Built by the Gearhead Fabrications shop Dan's SRT Dodge Charger weighs about 3750lbs and screamed down the Palm Beach International Raceway for an awesome 8.88 seconds pass to break the previous World Modern HEMI Nitrous record set at 8.91 seconds.
Check out the video brought to you by That Racing Channel and hit the share button below!
Dom Toretto's Dodge Charger Drag Racing