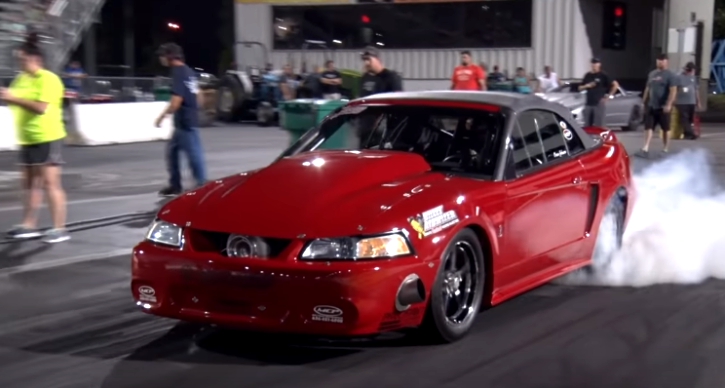 As we don't see drop top cars at drag racing events very often this Turbo Convertible Mustang attracted a lot of attention. But that was not the end of it, this Red pony actually destroyed the competition in Small Tire class during the Street Car Takeover event in St. Louis.
Powered by 400 cubic inch V8 motor equipped with 85mm turbocharger mounted in the grill this Convertible Ford Mustang kicks in nearly 2000hp and screamed down the track pass after pass all the way to the end.
Check out the video to see the action and don't forget to SHARE!
This 625 Big Block Ford All Motor Mustang Is Evil