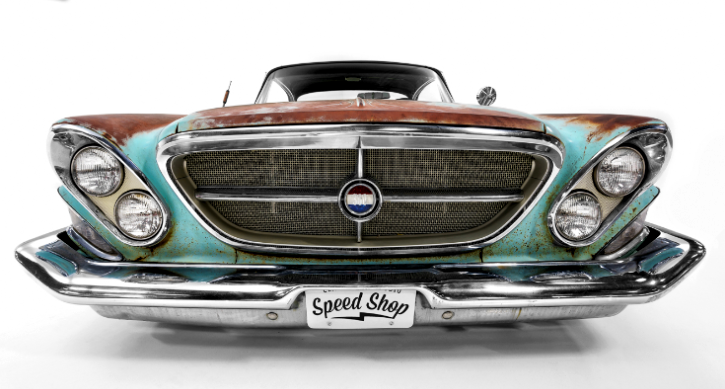 1962 Chrysler 300 "Stephanie" by The Classic Car Studio!
The guys at Classic Car Studio Speed Shop became quite popular lately with their "Speed Is The New Black" TV show on Velocity and this wicked 1962 Chrysler 300 they brought to SEMA 2017 attracted a lot of attention. That was no surprise considering the unique look of the car and the fact that no one really builds hot rods out of this old boats.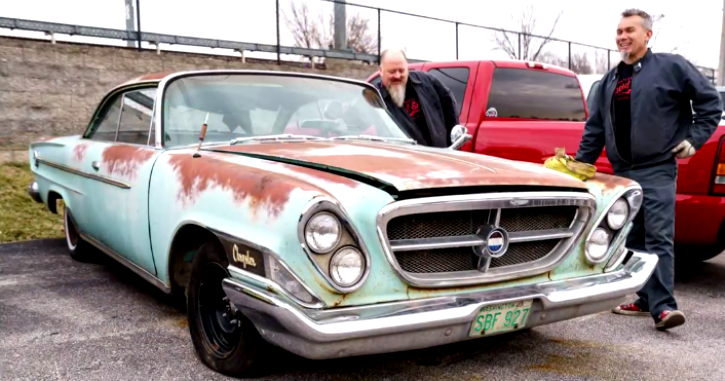 Sitting at a parking lot for ages, this 1962 Chrysler 300 was a ride that no person wanted to deal with as there wasn't much left of it. What attracted team Classic Car Studio was the original Light Baby Blue paint mixed with Patina and the cool dashborad, so they started from there.

Now the "Stephanie" 1962 Chrysler 300 sits on full AirRide suspension and set of custom rims, it has a spectacular custom interior with four buckets and very raw appearance and hides a monster under the hood. To make this old boat move the builders have put a Gen 2 Viper V10 motor under the hood that's connected to a six speed transmission.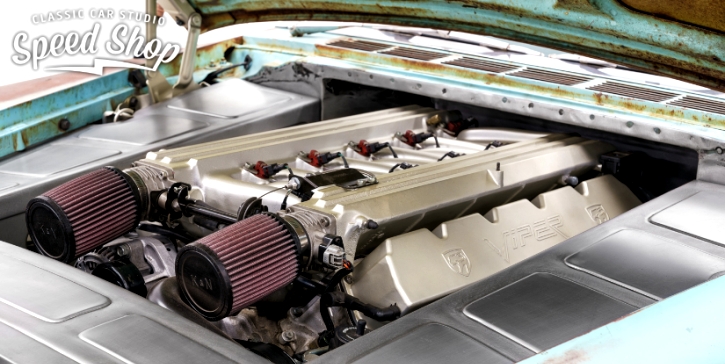 To learn all about this custom 1962 Chrysler 300 watch Scottie's video from SEMA 2017!