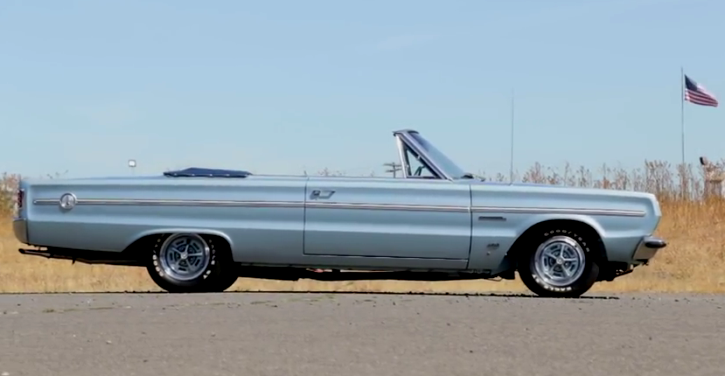 Drop Top 1966 HEMI Belvedere II – The Perfect Cruiser!
While this Convertible 1966 Plymouth Belvedere II doesn't look much like a performer, but more like a cruiser you shouldn't let the Light Blue color fool you. Yes this classic Mopar offers a great view when the top is down, but the view gets even better when you pop the hood and see the Big Elephant.
1966 was the first year for the street 426 HEMI motor and this Convertible Plymouth Belvedere II is one of only ten built with it . It also offers a beautiful and spacious two-tone Blue interior and although this classic Mopar is big and heavy you can have your friends on board and score 13-seconds on the quarter mile with it.
See the video to learn all about this rare classic car from Kevin Oeste. Watch, Enjoy & Share!