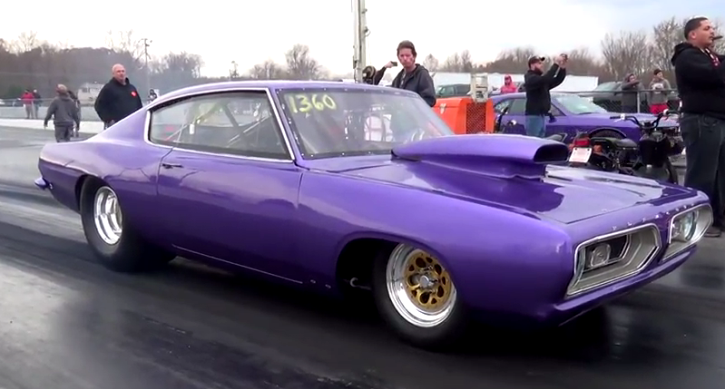 See This Gorgeous 1968 Barracuda Drag Racing!
I just love seeing super clean muscle cars like this 1968 Plymouth Barracuda at the race track. The A-body is straight as an arrow, the chrome and paint are beautiful, the wheels are polished to perfection and all that not for show, but for go.
Under the hood this 1968 Plymouth Barracuda hides a small block 360 cubic inch V8 motor well massaged at Chris Wilson Race Engines allowing this gorgeous Mopar muscle car to score low 10-seconds at 128mph on the quarter mile.
Check out Zlumlord's video to see this clean fish at Cecil County Dragway. Watch, Enjoy & Share!
Blown HEMI Barracuda at Street Car Shootout