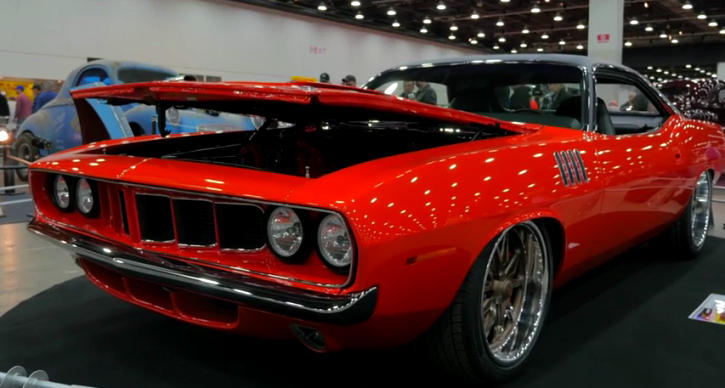 The R/S Cuda by B-Line Auto Company!
While the project was definitely purposed to get attention at the showroom floor, rather then being a daily driver, this 1971 Plymouth Cuda has a lot more of its classic charm then most over the top custom built Mopars we see at car shows.
The B-Line Auto built 1971 R/S Cuda has no major body mods, she rocks its original HEMI Orange color and vinyl top and the only thing that makes its appearance modern are the wheels. The interior remains in factory style as well as the nicely detailed engine compartment.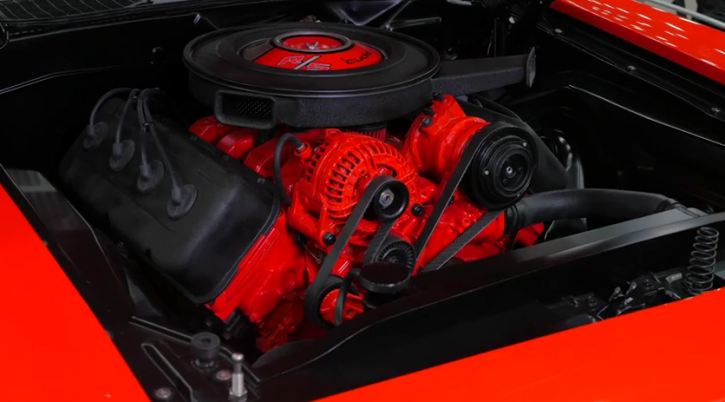 Check out the video and let us know what do you think in the comment section.